The Thrive Homeschool Program Team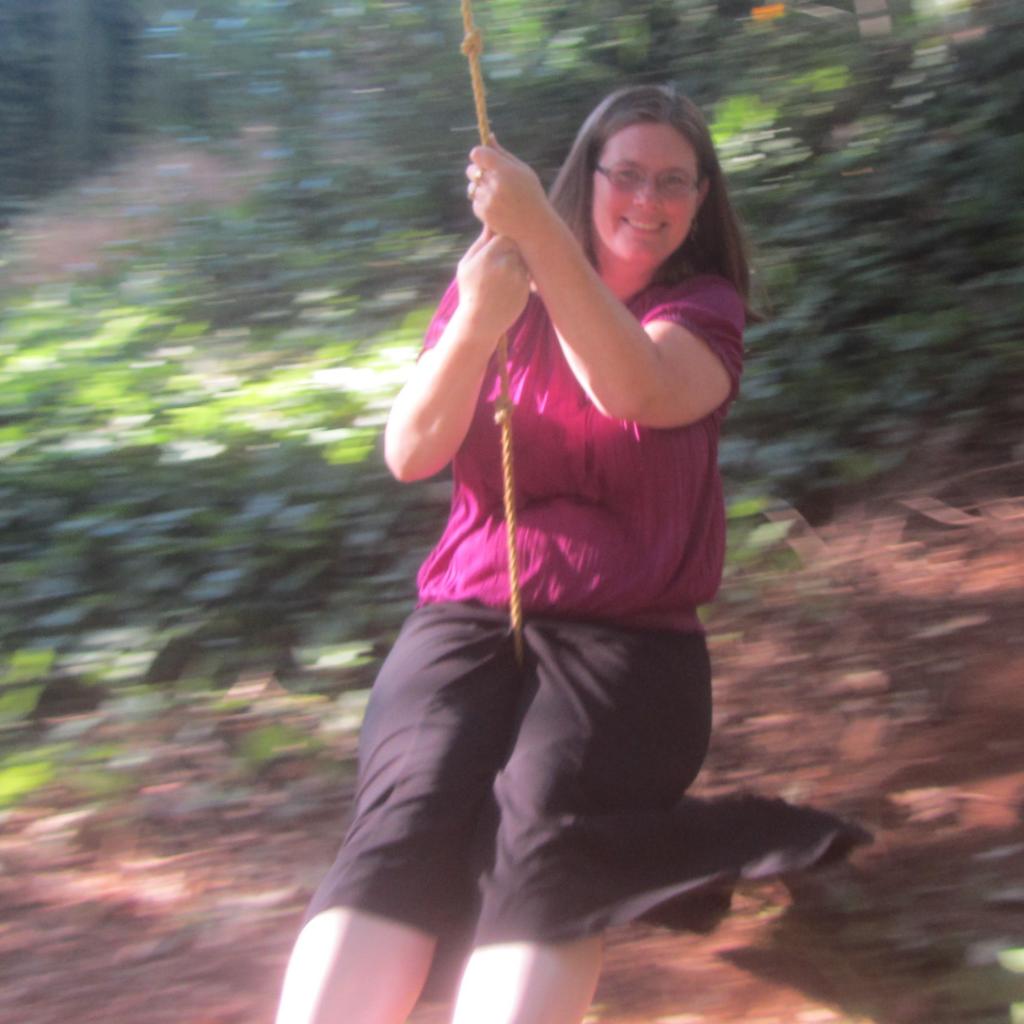 Cyndi Pereira, Thrive Homeschool Program Director: As a young girl Cyndi (a.k.a Mother Nature) always knew there was a better way to educate people than the traditional school experience. Together with a fellow homeschool and freedom-in-education enthusiast she created Thrive in 2011. While she is excited to put together all the great academic and enrichment classes to provide choices for students and families, her true heart lies in the open structured/ democratic free school model which is the basis for the Thrive Guided Exploration main block. The Thrive main campus provides a rich, peaceful environment combined with student interest led projects where learning happens naturally all the time.
Cyndi's greatest joy is watching and facilitating those moments when a child discovers something new or has sparked an interest that encourages them to delve deeper into a subject. She loves being hands-on and doing messy projects with the kid's. Cyndi is a homeschool mom to her two children who, also, enjoy spending their days at Thrive.
Her experiences includes running after school programs, being the Camp Director of Camp Chico Creek, and putting on community events. Cyndi's other hat, currently, is as the Assistant Director of the Chico Creek Nature Center. She has a BA in Liberal Studies with a minor in Child Development. Cyndi's goals include providing an environment where children feel respected, empowered and free to make choices and gain the skill base needed to lead them into a happy and fulfilling future. She also strives to empower parents to make the choices that are best for their families.
Kate VonMosch, Thrive Assistant Director: Kate (a.k.a Pollywog) is marketing and recreation major at Chico State who hopes to one day become a professor so she can impact her students in a positive way. Kate's love for children started at an early age when she began teaching young kids how to swim at the age of 11. She has a passion for helping others and loves spending her free time exploring the outdoors.
Kate is still very much a kid at heart and loves to make art and craft projects, splash in the creek and play games. While Kate loves to have fun, safety is always her number one priority as she has been certified in First Aid training, lifeguarding and Title 22 for the past 6 years. Kate has worn many hats at the Chico Creek Nature Center; as a Camp Counselor, Camp Director, field trip leader, and instructor for Homeschool Nature Immersion, and preschool nature programs. As the AssistantDirector of Thrive she will coordinate payments, purchase orders, rosters and special events as well as providing oversight for the safety and well being of our students and team.
"Ms. Cricket" Christine Hood, Nature Immersion Program Lead Instructor: Christine (a.k.a Ms. Cricket) received her BA in Liberal Studies with an area of concentration in Environmental Education from CSU Chico. She is currently working toward her multiple subject credential at CSU Chico. She has many years of experience volunteering and working with several outdoor education programs in the Chico area including four years as an intern and employee with the CSU Chico Outdoor Classroom. In her free time she loves to continually learn about the natural world through talks and outings with the California Native Plant Society, The Altacal Audubon Society, the Chico Tracking Club, and the Chico Nature Connection Group. Christine also has a great love for all animals and worked as a veterinarian assistant for twelve years. She is excited to share her love and knowledge of the natural world with students of all ages.
Nature Immersion Main Block, grade 3rd-6th
Teen Internship Leader, age 13-18
Virtual Animal Tour Creation, age 9-17
Dr Seuss Story Time and Lessons, grade TK-2nd
Speed Stacks, grade TK-6th
Homeschoolers' Yearbook, age 9-17
Exploring Bidwell Park, grade 1st-6th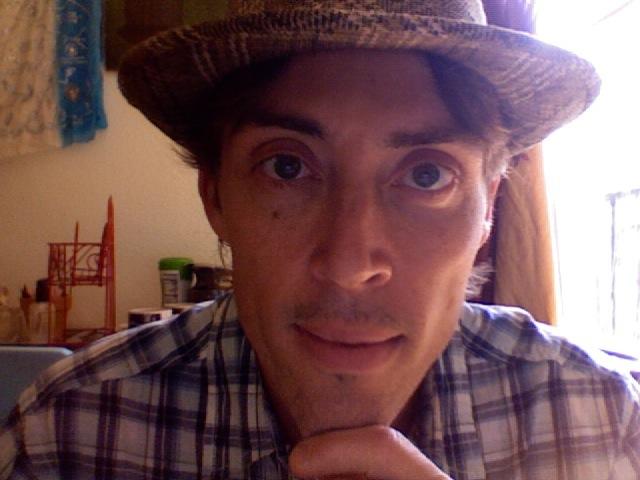 Zach Cowan, Nature Immersion Program, Thrive Guided Exploration and Class Instructor: (a.k.a Papa Z) Zach's education includes the fields of classical civilizations and languages, mathematics, music, and the humanities at Butte College and U.C. Berkeley. In addition Zach spent 20 years as a professional musician studying African folkloric music and song. Zach has worked for 16 years as a teacher's aide for both Butte County Office of Education and the Chico Unified School District. As a teacher Zach's strengths are in the humanities generally, and in languages, poetry and music specifically. Zach views history, science and culture mostly through the lens composed of those regenerative practices referred to as "the arts." Music is the unifying theme, with its multi-lingual expression, mathematical patterns, and poetic verses. Zach practices the rhetorical art of exhortation and uses it to advocate for children and to spur young people to risk exploration, to ask the big questions, and to be undaunted by apparent failures. Zach's discipline style is gentle yet firm. Zach asks all participants to maintain high standards of comportment in the public forum, feeling this to be a key ingredient in building a better society.
Nature Immersion Main Block, grade TK-2nd
Waldorf Song Cycle, grade K-3rd
Nature Stories and Exploration, age 4.5-8
Guitar, age 9-17
Children's Stories and Songs, grade K-3rd
Hand Drumming, age 10-17
Emmeline Hawley, Self Directed Lead Instructor: Bio coming soon.
Meagan Fischer, Thrive Guided Exploration Class Instructor: Meagan has a well-rounded interdisciplinary background, including a degree in Social and Behavioral Science as well as a Peace Studies certificate from Butte College. She has worked with the Thrive Learning Center since 2012 and as a camp leader for teens in her spiritual community during summers. She is deeply steeped in the practice of Nonviolent Communication, which she brings to her interactions with kids by empathizing with the human needs underlying every action, and helping kids in conflict find ways to meet their needs that work for everyone.
Meagan values telling the truth to kids, having been one herself once. She is excited to be leading the California in 3D class and aims to cover the history of Native people and missions with integrity and compassion. She hopes that this social studies course will be a meaningful part of encouraging engaged citizenship in our youth.
Thrive Guided Exploration Main Block, age 4.5-12
MLT- Major League Teens Main Block, age 13-18
California in 3D, grade 3rd-5th
Conversational Spanish, age 8-14
Special Projects, age 4.5-18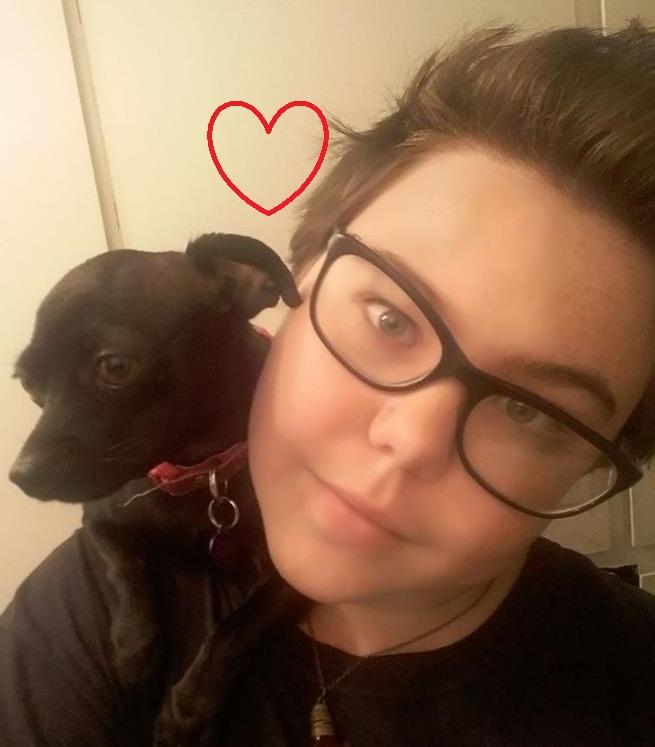 Alexis McGovern, Aide: Alexis (a.k.a Lexxie) is from Southern California, but has found her happiness in the homey town of Chico Alexis and her siblings have enjoyed many years of homeschooling. She is the oldest of 5, and she always greatly enjoyed helping her siblings learn. Her Sophomore year of High School, Alexis started volunteering at the local Montessori School, Sherwood Montessori. Here she found her calling, her incredible love of teaching. She volunteered there for 3 years, and during that time she left her mark on the teachers and students of Sherwood. Ever since then Alexis has known that she wants to dedicate her life to teaching the younger generation. Alexis has mild autism, and she uses this as the tool that drives her to want to create an environment were children with similar anxieties can feel safe and enjoy learning. Lexxie is dedicated to providing a high quality, Montessori inspired program for our Thrive students on Tuesdays and Thursdays.
MONCA (Museum of Northern California Art), Class Instructors: The mission of the Museum of Northern California Art is to make are accessible and promote awareness of Northern California artistes through collections, exhibitions and educational programs. Their vision is to be a vehicle for communities in the region to experience and create art for the sake of enjoyment, expression, social cohesion, innovation and communication. MONCA's docents are excited to bring original art and creative activities to our homeschool community.
ART'SCOOL, grade 2nd-6th

Azad's Martial Arts, Class Instructors: Azad's Martial Arts is well known in the community for providing exceptional programs that not only provide an amazing workout but also teaches students important life skills like leadership, goal-setting, self-control, and self-defense skills. We are excited to have Azad's professionally trained and caring instructors on our campus to provide their classes as a part of the Thrive Homeschool Program.
Martial Arts, various age groupings (4.5-16)
Sierra SunRise, Class Instructor: Sierra has been in Chico her whole life and currently lives in a small community with her husband and two children. She values authenticity, beauty, cooperation, creativity, compassionate communication, artistic expression, heartfelt connection and is deeply devoted to herself, her family and her community. Besides being a mother, artist, gardener and homemaker she loves to dance and has explored and practiced hoopdance for 7 years. During that time she has been learning, teaching, performing, making hoops and sharing this beautiful dance practice with the community and beyond.
Hoopdance for Healthy Children, age 7-12
Collin J. Dever, Class Instructor: Collin is currently a Computer Engineering major at Chico State. He has a passion for science and technology, but also for things natural and organic. Collin grew up in Pittsburg, Pennsylvania where he was fortunate to learn all about their natural ecosystems and local history. He truly enjoys spending time in nature and taking the time to learn about the ecological and historic wonders. Collin loves sharing his knowledge to enrich others.
Video Game Programming, age 9-17
Electronics with LittleBits, age 4.5 to 12
King of Random, age 9-18
Victor Ibarra, Class Instructor: Victor (a.k.a Foxtrot) is an Animal Science major at CSU, Chico. Victor has a wide background in the scientific fields from physics to molecular biology. Driven toward a career in wildlife preservation and education, he has always had a passion for working with animals and youth. Though science serves as a strong foundation in his life, he also has a passion for music. From a very early age music served as a great outlet and was something he found proficiency in. Today he is proficient in a wide number of instruments from 4 types of saxophone and oboe to cell and viola. Victor joined the Nature Center team as a Camp Counselor where he proved to be a fun and effective leader.
Native American Archery, grade 3rd-8th
Interpretive Dance, age 6-10
Animals of the Nature Center, grade K-6th