The Thrive Homeschool Program Team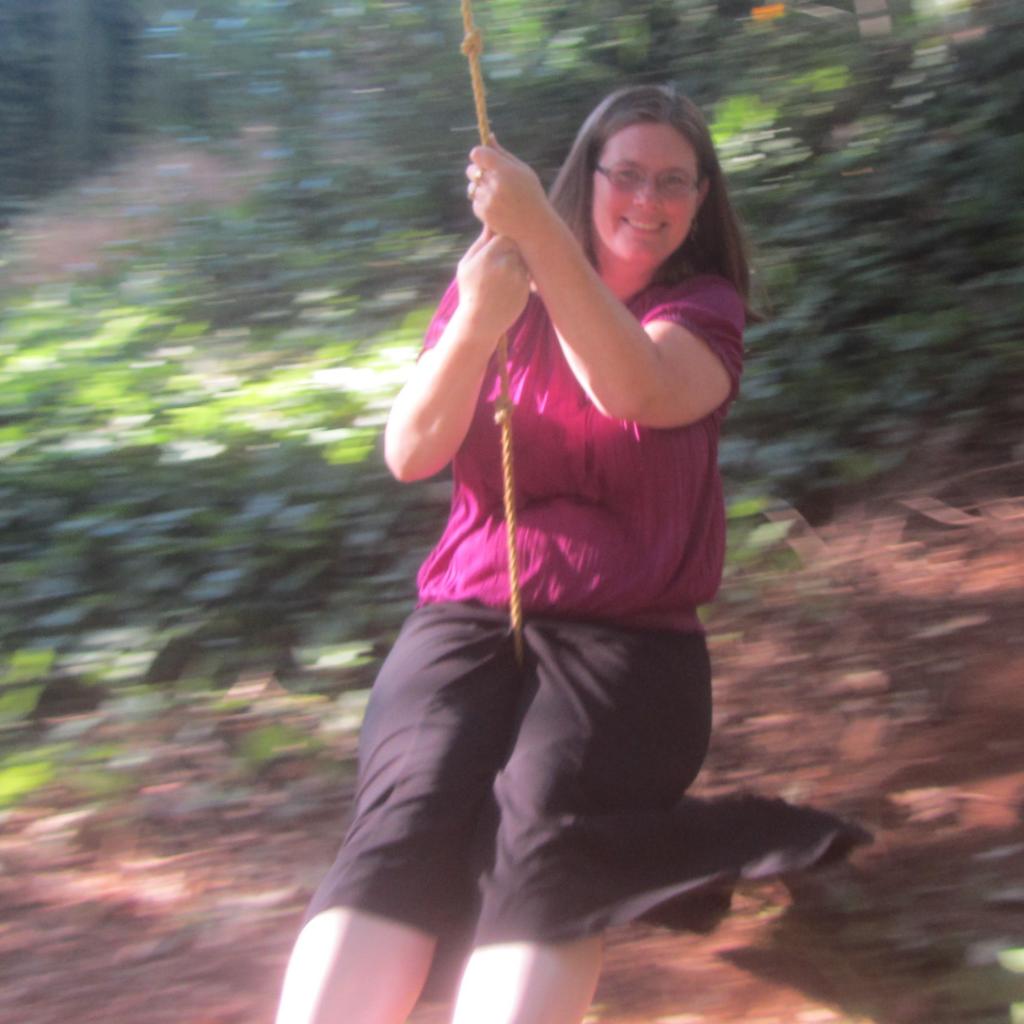 Cyndi Pereira
Thrive Homeschool Program Director: As a young girl Cyndi (a.k.a Mother Nature) always knew there was a better way to educate people than the traditional school experience. Together with a fellow homeschool and freedom-in-education enthusiast she created Thrive in 2011. While she is excited to put together all the great academic and enrichment classes to provide choices for students and families, her true heart lies in the open structured/ democratic free school model which is the basis for the Thrive Guided Exploration main block. The Thrive main campus provides a rich, peaceful environment combined with student interest led projects where learning happens naturally all the time.
Cyndi's greatest joy is watching and facilitating those moments when a child discovers something new or has sparked an interest that encourages them to delve deeper into a subject. She loves being hands-on and doing messy projects with the kid's. Cyndi is a homeschool mom to her two children who, also, enjoy spending their days at Thrive.
Her experiences includes running after school programs, being the Camp Director of Camp Chico Creek, and putting on community events. Cyndi's other hat, currently, is as the Assistant Director of the Chico Creek Nature Center. She has a BA in Liberal Studies with a minor in Child Development. Cyndi's goals include providing an environment where children feel respected, empowered and free to make choices and gain the skill base needed to lead them into a happy and fulfilling future. She also strives to empower parents to make the choices that are best for their families.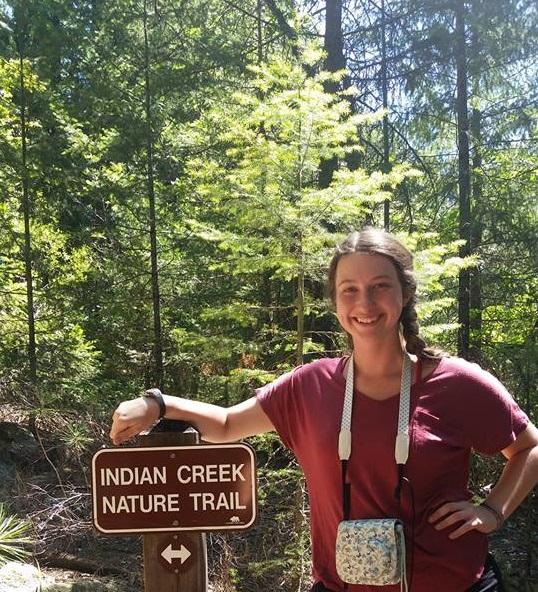 Kate VonMosch "Pollywog"
Thrive Assistant Director: Kate is a Recreation major at Chico State who loves working with children of all ages. Kate's love for children started at an early age when she began teaching young kids how to swim when she worked as a Jr swim coach at age 11. Kate has worked with students of various ages, and has experience running preschool and camp programs. Kate is still very much a kid at heart and loves to make art and craft projects, splash in the creek and partake in role play/imaginative play. While Kate loves to have fun, safety is always her number one priority as she has been a certified Lifeguard since she was 16, and is now a certified CPR and Lifeguard Instructor. Kate has worked in many positions with children and loves having fun with and learning from young people. As the Assistant Director of Thrive she will coordinate payments, purchase orders, student schedules, rosters and special events as well as providing oversight for the safety and well being of our students and team
Emmeline Hawley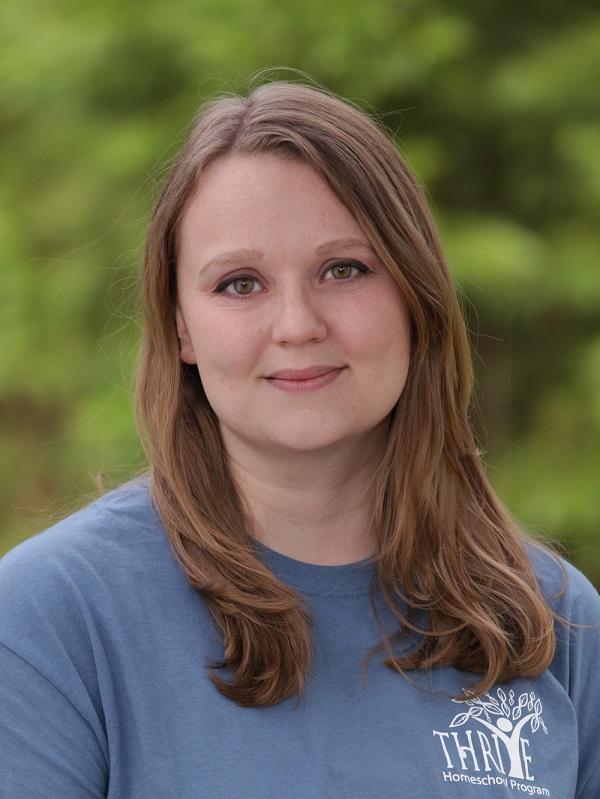 Self Directed Lead Instructor: Emmeline started with Thrive in 2015 after graduating from Butte Community College in 2014 with a Social Behavioral Science degree. She has also been a Girl Scouts of Northern California troop leader and community volunteer for 4 years. Mother of two, and homeschooling parent herself, she fell in love with the SELF-DIRECTED model and the philosophy of child lead learning. Emmeline believes that no two children will learn at the same speed, each unique personality and temperament guiding the child's educational journey. When children are aloud to peruse their interests and explore concepts in their own time and learning style they not only gain a more meaningful understanding, but also learn they are in charge of their knowledge. Empowering a child to advocate for their learning needs, to find an answer in their own time, and teaching them that knowledge can come from anywhere gives them life long confidence and ambition. Trust the child in their endeavors and they will learn to trust themselves. Emmeline believes the world is your classroom and every one of us has something to learn and teach each other. Just as in the classroom she encourages her own children to explore their interests and seek out knowledge from everyone around them. What she may not know she uses her community to deepen her children's learning experiences and widen their understanding. As a teacher, and a parent, she believes that no activity is without educational value or an opportunity to learn something new, play being at the heart of every child's education. Emmeline has seen, through play, children experience and encounter different concepts and environments that spark questions and curiosity organically, providing a platform for her to engage the child in meaningful and relevant learning. She also believes providing an environment that is free for children to use and explore as they need allows them to encounter real life scenarios and develop valuable problem solving skills. "When children are free to play, they play naturally at the ever-advancing edges of their mental and physical abilities." - Peter Gray
Classes Emmeline leads:
Trash Treasures
Jewelry Making
Fraken-stuffies
"Cricket" Christine Hood
Nature Immersion Program Lead Instructor: Christine (a.k.a Ms. Cricket) received her BA in Liberal Studies with an area of concentration in Environmental Education from CSU Chico. She is currently working toward her multiple subject credential at CSU Chico. She has many years of experience volunteering and working with several outdoor education programs in the Chico area including four years as an intern and employee with the CSU Chico Outdoor Classroom. In her free time she loves to continually learn about the natural world through talks and outings with the California Native Plant Society, The Altacal Audubon Society, the Chico Tracking Club, and the Chico Nature Connection Group. Christine also has a great love for all animals and worked as a veterinarian assistant for twelve years. She is excited to share her love and knowledge of the natural world with students of all ages.
Classes Miss Cricket leads:
Life Cycles
Magic or Science?
Board Games
Hands on Science
Outdoor Games
Free Choice
Zach Cowan "Papa Z"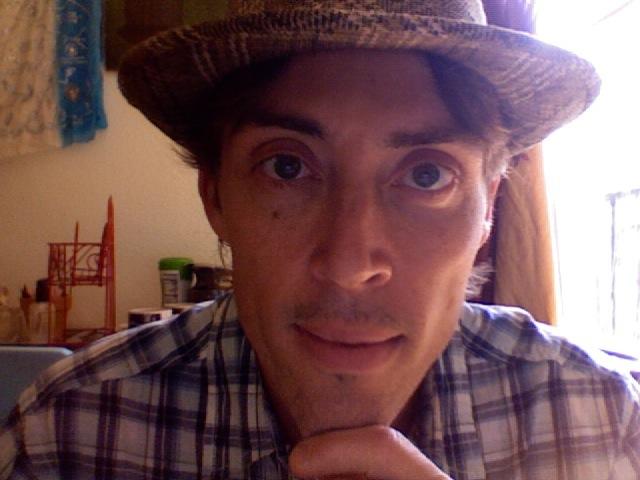 Montessori and Waldorf Aide and Class Instructor: (a.k.a Papa Z) Zach's education includes the fields of classical civilizations and languages, mathematics, music, and the humanities at Butte College and U.C. Berkeley. In addition Zach spent 20 years as a professional musician studying African folkloric music and song. Zach has worked for 16 years as a teacher's aide for both Butte County Office of Education and the Chico Unified School District. As a teacher Zach's strengths are in the humanities generally, and in languages, poetry and music specifically. Zach views history, science and culture mostly through the lens composed of those regenerative practices referred to as "the arts." Music is the unifying theme, with its multi-lingual expression, mathematical patterns, and poetic verses. Zach practices the rhetorical art of exhortation and uses it to advocate for children and to spur young people to risk exploration, to ask the big questions, and to be undaunted by apparent failures. Zach's discipline style is gentle yet firm. Zach asks all participants to maintain high standards of comportment in the public forum, feeling this to be a key ingredient in building a better society.
Classes Papa Z leads:
Spanish Stories & Songs
Papa Z's Jammer's club
Yoga with Papa Z
Hand Drumming
Free Choice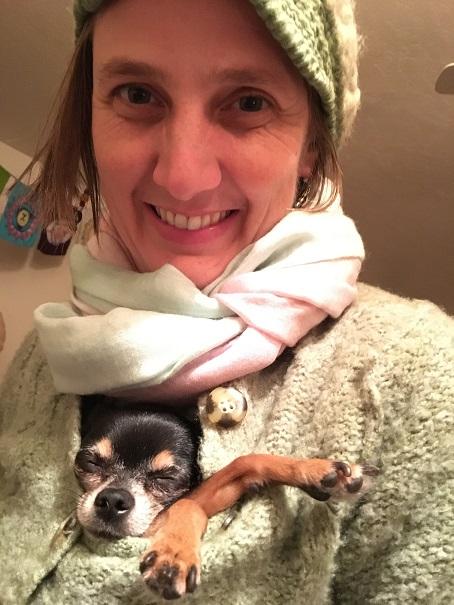 Emma Schutz Fort
Self Directed and Class Instructor:
Emma has worked with kids in after school programs, preschools and summer camps including her own nature summer camp, Camp Wonderland (a.k.a. Emma Camp), in our own Bidwell Park. She received her MS in Psychology (Marriage and Family Therapy Program) from Chico State and is finishing up her hours to be a licensed mental health counselor. She believes in helping kids to dive into what excites and fascinates them. She loves being able to provide a safe, supportive encouraging, inspiring and motivating environment and space to allow kids to follow their imaginations and believe in themselves and their ideas. She wants kids, teens and adults that she works with to feel they are believed, trusted, and believed in. Emma loves being outdoors in our many local and nearby beautiful wild spaces. She enjoys talking, sharing, playing, being goofy and creating with others. She expresses herself creatively with collage, block printing, memory books, photography, creative writing, sewing and water color painting, all for fun and in fits and spurts of inspiration.
Classes Emma Leads:
Gnome and Fairy Homes
Growing Gardens
Creating with Nature
Sew your Imaginations into Realities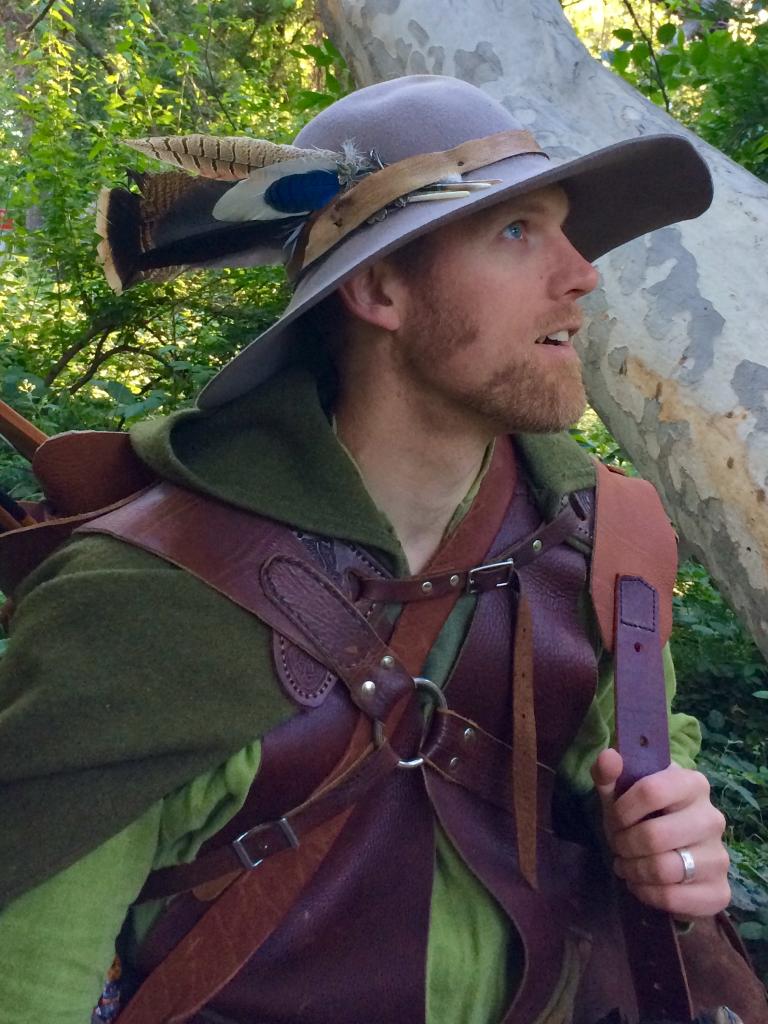 Druin Heal "Doctor Dragon"
Nature Immersion Lead Instructor:
Druin Heal, or "Doctor Dragon," as most of you know him, was raised by wolves in the wilds of Montana. At least that's what his mother says. He has been interested in all things Nature since his conception, and could rattle off the names of all the classic dinosaurs (and many less well-known ones) by age 2. He began his outdoor education at his father's heels about the time he could walk, learning plant and animal identification, tracking, fire-making, archery, navigation, and how to move stealthily, sit still, blend in, and be aware of his surroundings. Since childhood, his self-driven passion and education have only intensified, expanding his knowledge pool to include edibles and medicinals, medieval history, sword fighting, philosophy, writing, theology, woodcutting, mythology, a myriad of "primitive" crafts, and many other subjects and ologies. With three older sisters having 2-3 children each, working with little crumb-grabbers has been part of his repertoire for many years now, especially since the arrival of his own five children, ages 1-8. Between the two of them, Dr. Dragon and his Lady Love manage to keep up with all the sweet little nose miners in their blended family, as well as three home businesses, Thrive, the Nature Center, and Ranger Corps, the local outdoor education/medieval fantasy group they lead. Dr. Dragon subscribes to Love and Logic parenting, and is learning more about the Nurtured Heart approach. He is firm but fair; goofy, fun, and passionate about the subjects he teaches. For the most part, he talks to children like he does to other people, with the same word lengths and concepts, though he is always ready and willing to simplify and explain if necessary. Dr. Dragon sets high expectations, but more often than not, he finds that children rise to meet them.
Classes Dr. Dragon Leads:
Den of the Dinosaurs
Dragon Tales
Battle Class/ LARP
Kristina Howe
Self Directed Instructor
Kristina's life long love of children and animals has lead her to the life she now leads. As soon as she was old enough she was coined the nickname of "The Babysitter" in her neighborhood and Church. While going through college at Sacramento State she worked with the on-campus preschool. After getting married and moving to Hawaii, she started working at an elementary school with Title I children. The love of children continued when she and her husband decided to make the move back to Northern California and start their own family, and small farm. She now has three children of her own that she has home-schooled for the last 12 years. She has used creativity, self-motivation, learning experiences, and learning freedom philosophies to help her own children learn and succeed, year after year. Kristina loves hands on activities and letting children decide what interests them about a topic. She loves seeing children interact with each other and adults, and watching them become responsible for their own actions and learning.
Dewella Williams
Waldorf Inspired & Montessori Inspired Lead Instructor:
You don't have to be around her very long to see for yourself that Dewella is unmistakably as unique as her name. Mom to 3 awesome grown children and 'Happi" to the 3 most adorable grandchildren in the universe keeps her spare time full of adventure and merriment. Dewella has worked with children and their families for over 30 years in a broad and varied spectrum of capacities, including; classroom teacher (private sector), children's pastor, Parent Partner in local Wrap-Around program, foster/adoptive mom, special speaker for youth camps/VBS/training conferences and seminars across the country and abroad. Dewella's background, education, and experience coupled with a myriad of gifts and talents are balanced, rooted and grounded in a deep conviction that the greatest teaching tool we have is the testament of our everyday lives. She consistently exudes a contagious level of wit, joy, and peace and has an innate ability to see and call out the best in everyone she encounters. Dewella has a genuine gift for teaching and a sincere love for people. A cornerstone of the Waldorf classroom is the belief that we come into the world with a destiny. Dewella is truly excited about spending this coming school year partnering with you and your child to explore all the possibilities that holds. Investigating the world by incorporating color, form, and beauty to every aspect of learning while keeping in mind that it is a genuine relationship with each individual student that enables true, lifelong learning to take place. Dewella has prepared a beautiful mix of drama, drawing, movement, music, modeling, painting and speech, and, stories galore that will, indeed, leave an indelible mark of inspiration on your child and ignite a hunger for learning through imagining, thinking, creating and the courage to try.
Dewella's favorite Steiner quote: "Accept the children with reverence, educate them with love, send them forth in freedom." – Rudolf Steiner
Theresa Baker-Beale
Project Based Learning lead Instructor: Theresa received her BA in Liberal Studies, Multiple Subject credential and MA in Education from Simpson University in Redding. She is currently working toward her PhD in Education at Walden University. She has many years of experience teaching students of all ages, from preschool to college. In her free time she loves to continually learn both through taking classes in new and interesting subjects as well as reading all the time. She is excited to share her love and knowledge with students of all ages.
Classes Theresa leads:
Terrific Tessellations
Acting Silly
Between the Folds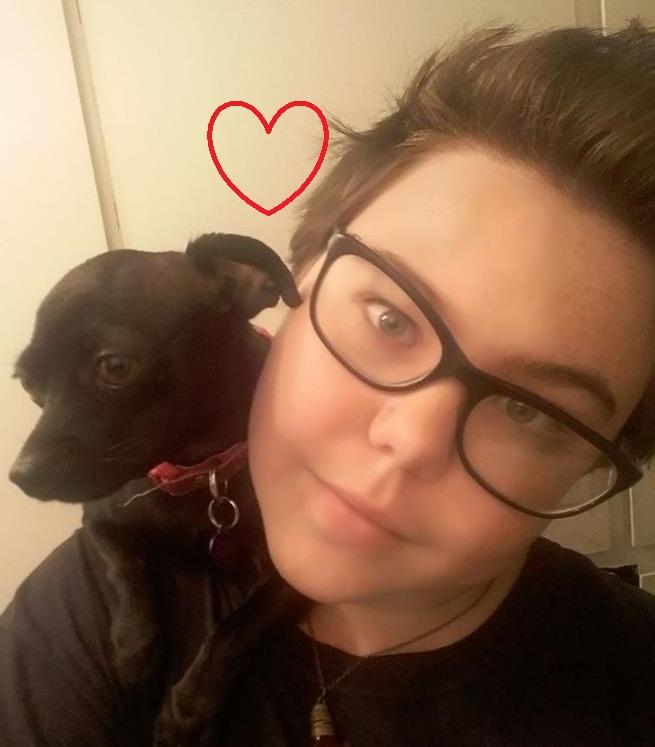 Alexis McGovern
Aide: Alexis (a.k.a Lexxie) is from Southern California, but has found her happiness in the homey town of Chico Alexis and her siblings have enjoyed many years of homeschooling. She is the oldest of 5, and she always greatly enjoyed helping her siblings learn. Her Sophomore year of High School, Alexis started volunteering at the local Montessori School, Sherwood Montessori. Here she found her calling, her incredible love of teaching. She volunteered there for 3 years, and during that time she left her mark on the teachers and students of Sherwood. Ever since then Alexis has known that she wants to dedicate her life to teaching the younger generation. Alexis has mild autism, and she uses this as the tool that drives her to want to create an environment were children with similar anxieties can feel safe and enjoy learning. Lexxie is dedicated to providing a high quality, Montessori inspired program for our Thrive students on Tuesdays and Thursdays.
Classes Alexis leads:
Animal Care
Free Choice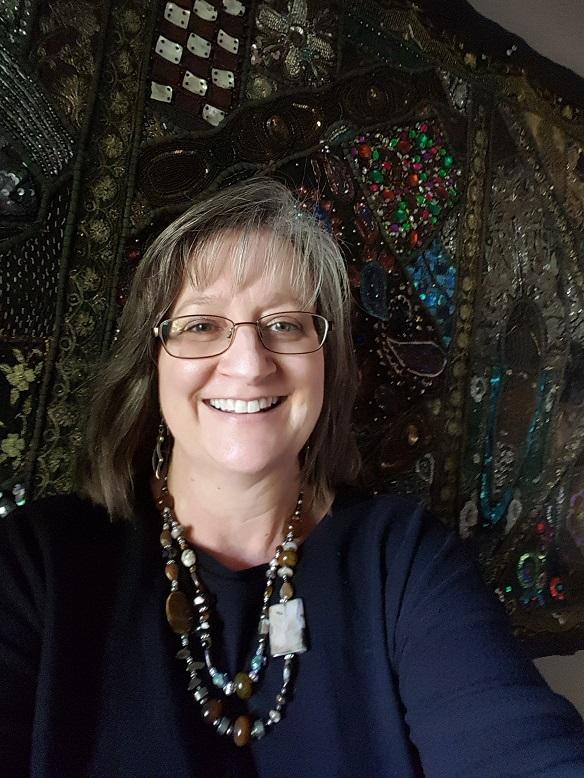 Hilary Hassenzahl
Hilary Hassenzahl taught elementary school for over 21 years. During her 10 years as a gifted education specialist in Las Vegas she created curriculum including hands on explorations of the chemistry of cooking, structural engineering, perception, and body systems. She has a special interest in creativity, innovation and problem solving. She is an illustrator, jewelry maker and enjoys various art forms. She has her own business at mkt.com/hilcreations. Mrs. H. earned her BA in Social Sciences from UC Berkeley, Multiple Subject Teaching Credential from St. Mary's College, and a gifted education teaching endorsement in Nevada.
Classes Hilary leads:
Creative Thinking
Games, Puzzles, & Brain Teasers
MONCA (Museum of Northern California Art), Class Instructors: The mission of the Museum of Northern California Art is to make are accessible and promote awareness of Northern California artistes through collections, exhibitions and educational programs. Their vision is to be a vehicle for communities in the region to experience and create art for the sake of enjoyment, expression, social cohesion, innovation and communication. MONCA's docents are excited to bring original art and creative activities to our homeschool community.
ART'SCOOL, grade 2nd-6th

Azad's Martial Arts, Class Instructors: Azad's Martial Arts is well known in the community for providing exceptional programs that not only provide an amazing workout but also teaches students important life skills like leadership, goal-setting, self-control, and self-defense skills. We are excited to have Azad's professionally trained and caring instructors on our campus to provide their classes as a part of the Thrive Homeschool Program.
Martial Arts, various age groupings (4.5-16)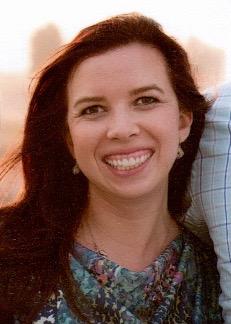 Spanish with Maestra Kailin
Class Instructors: In Spanish Classes with Maestra Kailin, your student will learn Spanish language and culture through song, story, play, practice, art, and reflection. Students will focus on useful language structures and helpful vocabulary to use these structures. It will be a positive learning environment using proven effective second language strategies studied and developed in seven years of teaching language. Maestra Kailin is a California Credentialed Bilingual and Cultural elementary teacher with years of experience teaching and studying in Spain, Taiwan, Brazil, Mexico, Oregon, and California.
Classes Maestra Kailin leads:
Spanish Language and Culture
Sierra Sunrise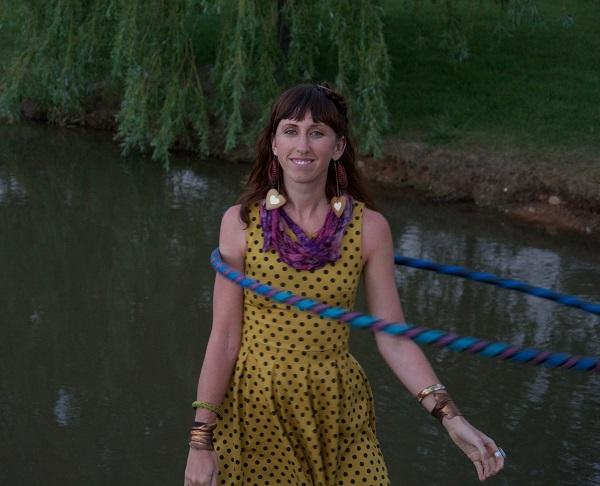 Class Instructor: Sierra Sunrise is a colorfully bright and talented Hoopdance instructor who brings light, love and the gift of presence to her students. She has lived in Chico her whole life and has been hooping and mothering for over 9 years now. She draws from a wellspring of experience in the embodied arts, empathic communication, positive recognition, nurturing and self-love. She has been an inspiration to children in the way she dresses, her many skills with the hoops and her ability to connect deeply with herself and others. She finds so much joy sharing this practice with children and witnessing the magic they create while using their bodies to express and create their own unique dance.
Classes Sierra Sunrise leads:
Hoopdance