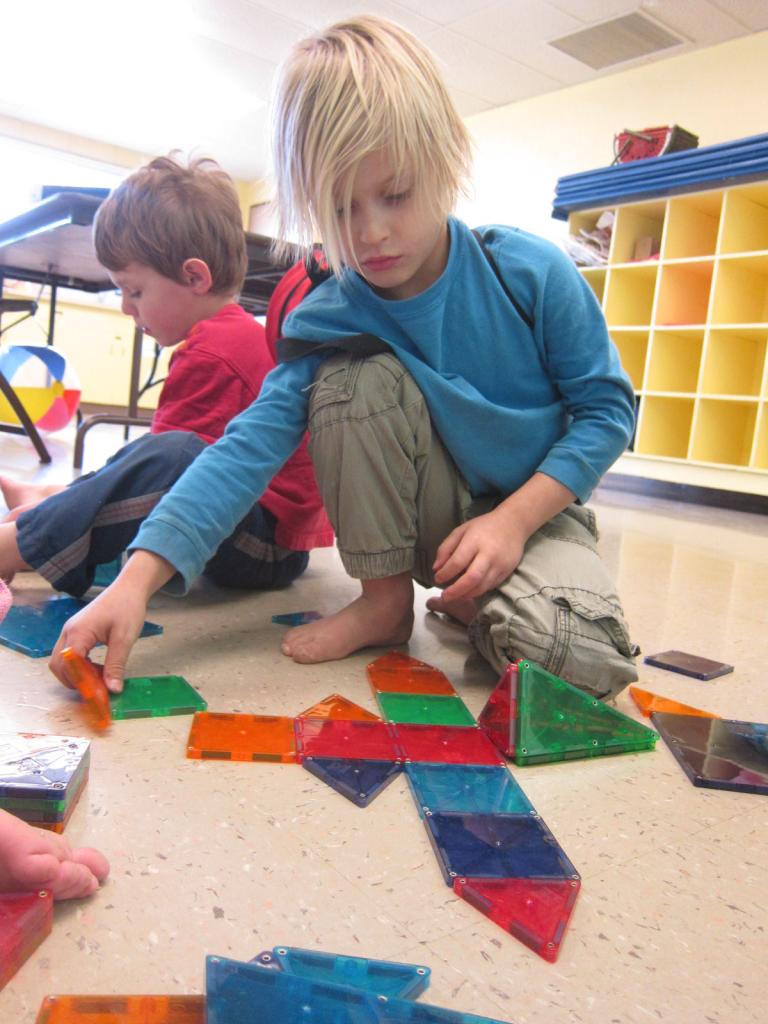 Self-Directed Learning Sessions
You choose how often and which days.
Available
M,T,W,Th 11am to 3pm
Tk-6th grade
(All students must be age 4 years and 9 months on or before their first day of attendance.)
Academic and Enrichment classes are available 9:30 to 11 and 3 to 4:30
to compliment your full Thrive schedule.
The purpose of the Self-Directed Learning session is to create an environment for the ideal application of student led learning. Our environment is created based on the research about human learning and optimal conditions for children's growth. Thrive provides a rich, peaceful environment where learning happens naturally all the time.
Learning invitations are presented that foster imagination, self- motivation, and meaningful experiences. Books, nature, music, math concepts, science projects, art mediums, building materials, and idea sharing will spark the imagination. Thrive presents a wonderful opportunity for social experiences and creative expression.
We provide a holistic educational approach that supports all children's interests, regardless of their abilities and/or aptitudes.
Traditional schools often limit recess to 15 minutes to limit conflicts. Our main campus main block is essentially 4 hours of recess (with all sorts of cool supplies and project invitations). With students all in the same space with the same resources our second 15 minutes is often filled with intense negotiation. This can look like chaos and conflict but when you really watch you see that the kids are learning negotiation, creativity, debate, social skills, conflict resolution and friendship building.
Our role, as the adults, is to offer empathy, support and ideas and to help everyone stay physically and emotionally safe.
We allow children the space and time to get to these conflicts and a safe space to learn how to work through them. When we trust our kids to work on and gain these skills they feel more empowered and it raises their self-esteem. We believe the skills they gain from working through their conflicts are valuable enough to be worth our extra time and energy.
Click here for a Related Article.
Of course, these conflicts are very different from bulling. Bullying is not something we tolerate or allow at any of our Thrive programs.
We, also, understand that not all families share the same philosophy and that's why we offer our STEM/Nature Immersion, Waldorf Inspired, Montessori Inspired and Project Based Learning main block which offer more teacher-led and structured time, as well. Our goal is to offer options that fit a wide range of families' needs and desires.